Springboro Constuction Updates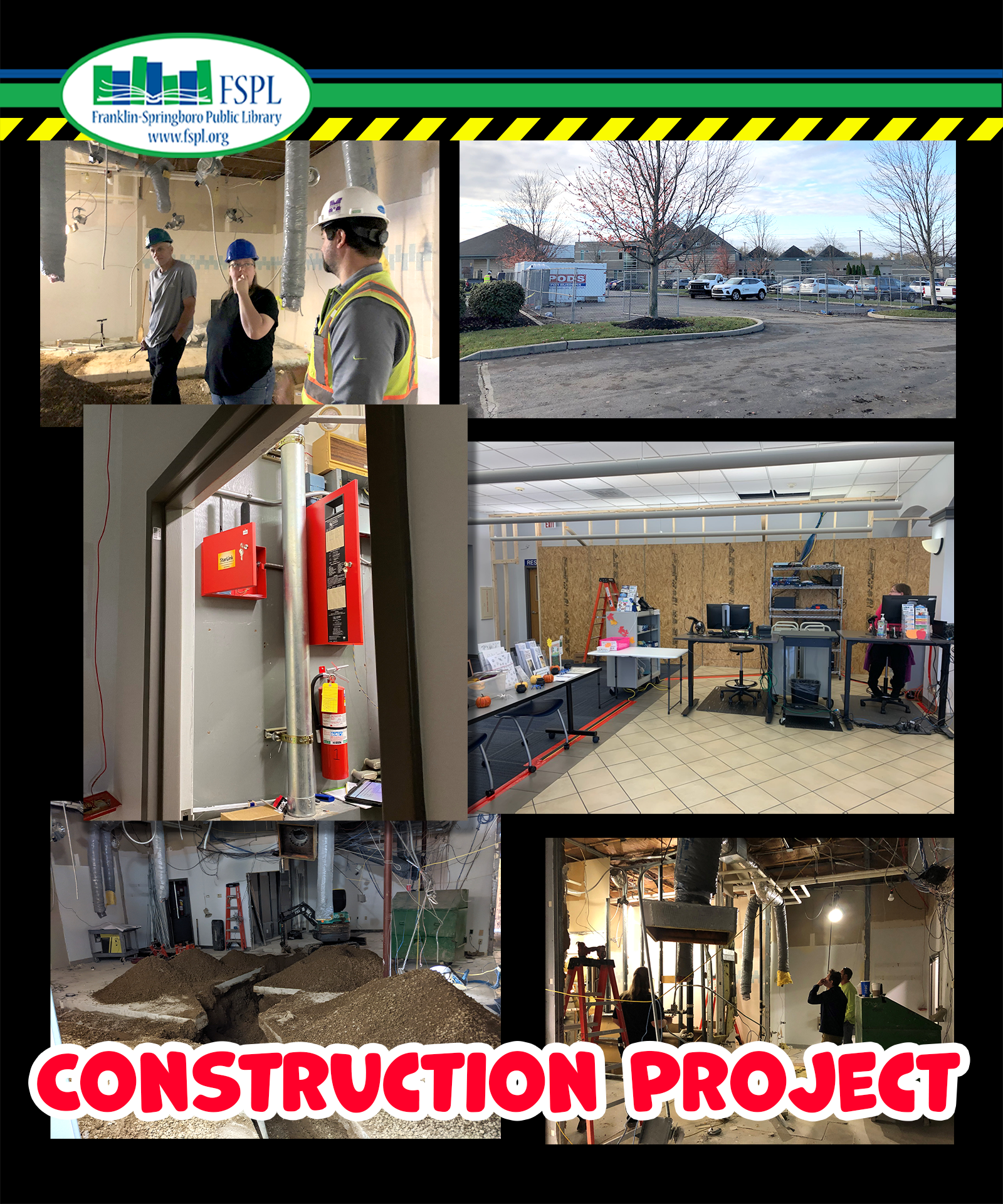 November 8, 2022
With ongoing construction efforts, the Springboro Branch continues to make progress, even with the occasional setback that renovation often brings.
The phone lines to the Springboro Branch are still down due to some cables severed accidentally when crews were preparing the back area to pour concrete. Phone calls remain diverted to the Franklin Branch. Communication remains intact, and the library thanks our patrons for their continued patience.
Trenching has begun in the back area, reaching 3.5 feet deep to get to the plumbing.
The Springboro staff has held up with inspiring strength while keeping the branch open for business. So, if you happen to visit the Springboro Branch, feel free to bring a cheesecake. No pressure.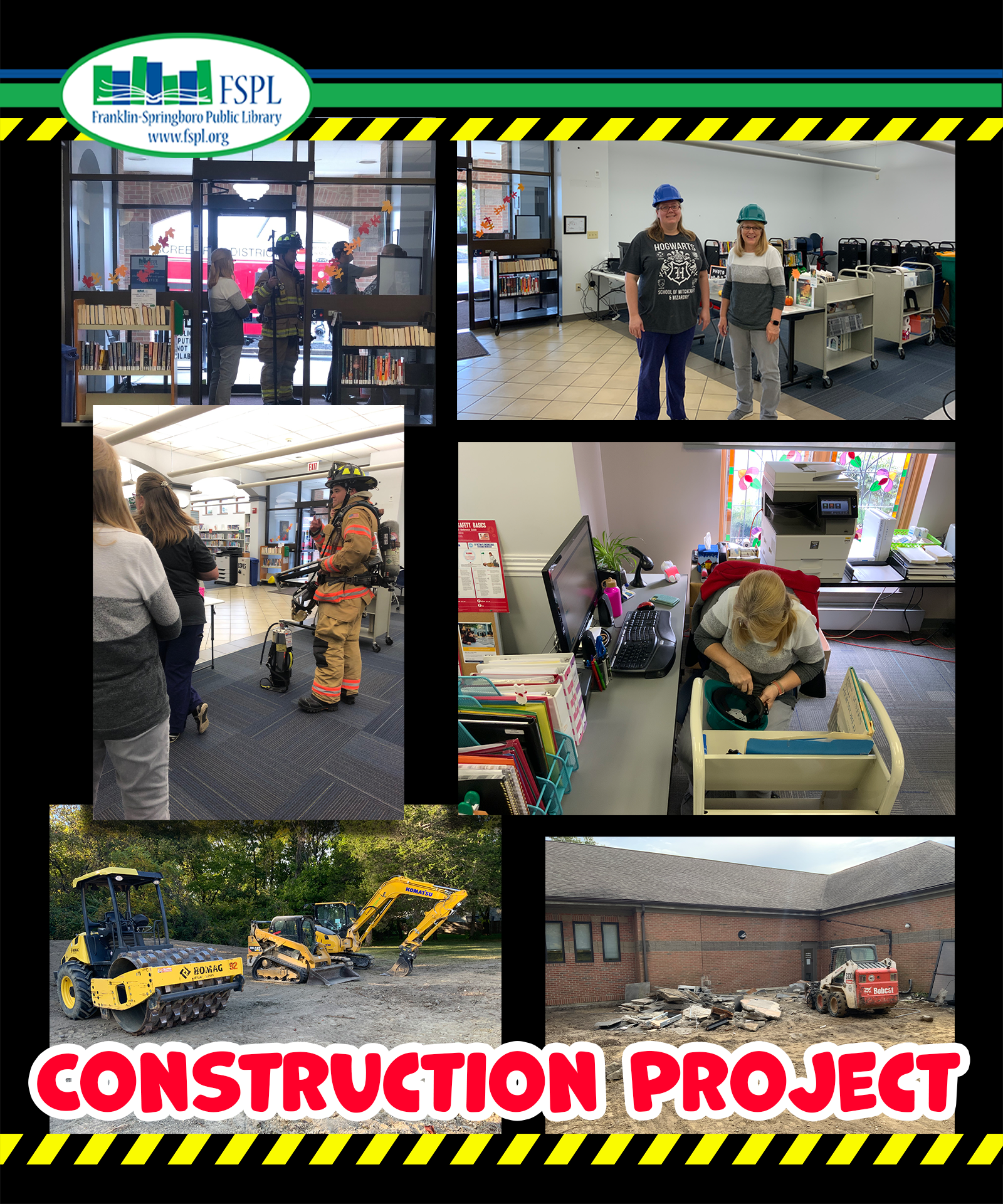 October 13, 2022
The Springboro Branch Construction Project is underway and moving along! It has once again been an exciting week.
The Solarium has been torn down to make way for the building's new addition. Conger Construction has started demo work in what used to be the staff area, with walls and ceilings being removed for the installation of centralized tech, mechanical room space, and av material.  Power has been cut off from the adult area in the back of the library. It remains off limits until further notice.
Earlier in the week, the Clearcreek Fire Dept. was called when construction dust kicked up in the library and set off some fire alarms. The security company dispatched the fire department and the building was not evacuated.
In all, the staff of the Springboro Branch has been holding up, ever vigilant in the face of ongoing challenges to the branch. The Library applauds and thanks all for their hard work, diligence, and positive spirits with the ongoing construction.
The collection at the Springboro Branch is limited during construction, but remains open for patrons during regular business hours. Public computers will be unavailable during construction, though public computer usage remains available at the Franklin Branch. Copier and wireless printing are still available at Springboro.
#fspl #springborobranch #constructionproject