September 22, 2022 marks the 20th anniversary of the Grand Opening of the Franklin Public Library building in Franklin, OH.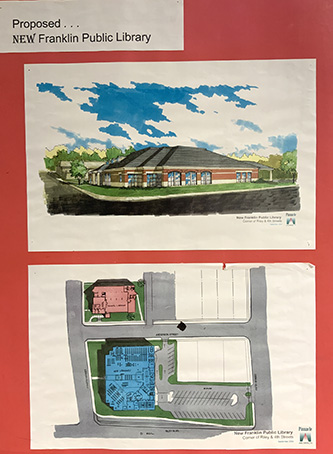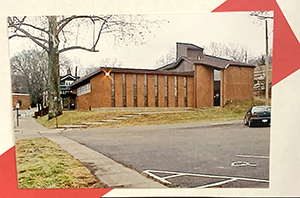 Over the years, the location of the Franklin Public Library has been in a doctor's office, in a municipal building, on Anderson street (currently the location of the Franklin Police Department), and finally at its current location of 4th and Riley in Franklin. On each of these occasions, the community, the patrons, the staff, and the library directors pulled together in relocating all materials to a bigger and better location. Patrons and staff alike carried books by hand from one location to another to accomplish the tasks of relocation.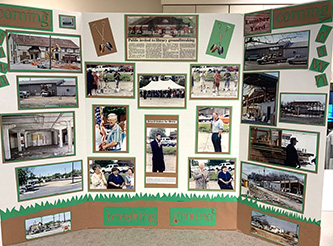 The final location of the Franklin Library building is 44 E. 4th St. This is the same lot as part of the Old Franklin Cemetery, the remains of which were moved as Franklin expanded over the years, some to the Franklin Cemetery and some to the Springboro Cemetery, in accordance with the wishes of the relatives of the deceased. The lot later became Anderson Lumber, and then Carter Lumber. Toward the late 1970s Carter Lumber was destroyed by fire, requiring 60 firefighters to battle the blaze and causing over $200,000 in damage. Three firefighters suffered injuries.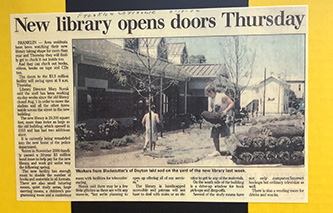 Flash forward to the year 2000. Mary Novak, then Director of the Franklin Library, oversaw arrangements to open a brand new building on the site of the lumberyard. Construction began in 2001, when bones were found below the ground's surface. With construction delayed as a result, the remains were place in a new coffin and taken to the current Franklin cemetery under the respectful guidance of Dennie Fitzgerald (local historian), Mary Novak, and the Franklin Historical Society. Construction was finished in the summer of 2001.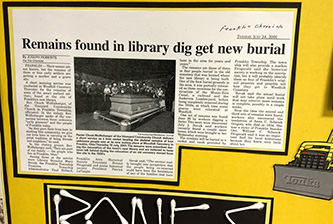 Over the years, the patrons and the collection of the library has grown, the programs have expanded, and the services have multiplied. The once groundbreaking addition of cassettes into the library collection has transformed into an expansive digital library. The children's area has flourished.  Occupational learning services are abundant.  Public computers are open to the public. Each day, patrons come through the door to be greeted with a warm smile by our staff.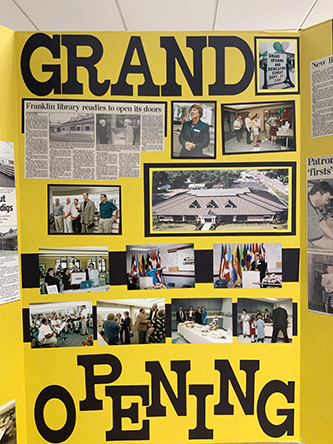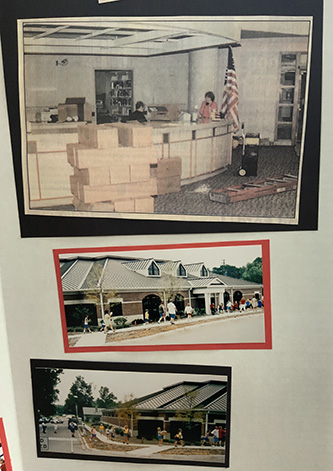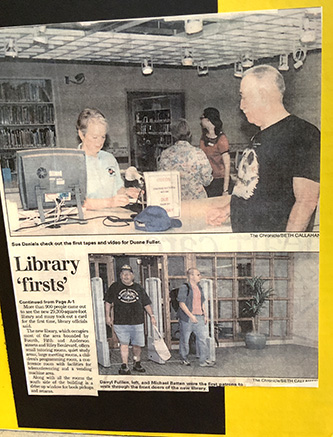 We are truly grateful. Thank you for 20 years in this location and almost 100 years as a whole, Franklin. Here's to 100 more.
News clippings courtesy of The Franklin Chronicle.