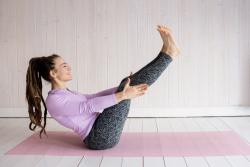 Dates: October 13, November 10, December 8
Have you always wanted to try Pilates but didn't know where to start?  Then Beginners Pilates is for you!  Increase strength, flexibility, and mobility while toning your body.  
Franklin Library Branch from 6:30-7:30pm
Ages 16 and up.  Registration is not required.  All levels and abilities are welcome.  Please bring mat and water.